Speakeasy Gala
We are pleased to announce that our "Speakeasy Gala" will be held on Saturday, March 4 at the Benson Center. Wear your '20's attire or formal wear and join us for dinner, live music and THE BIG REVEAL. Please RSVP by February 22 online or to Sarah Duncan, Foundation Director, at 660.890.7108.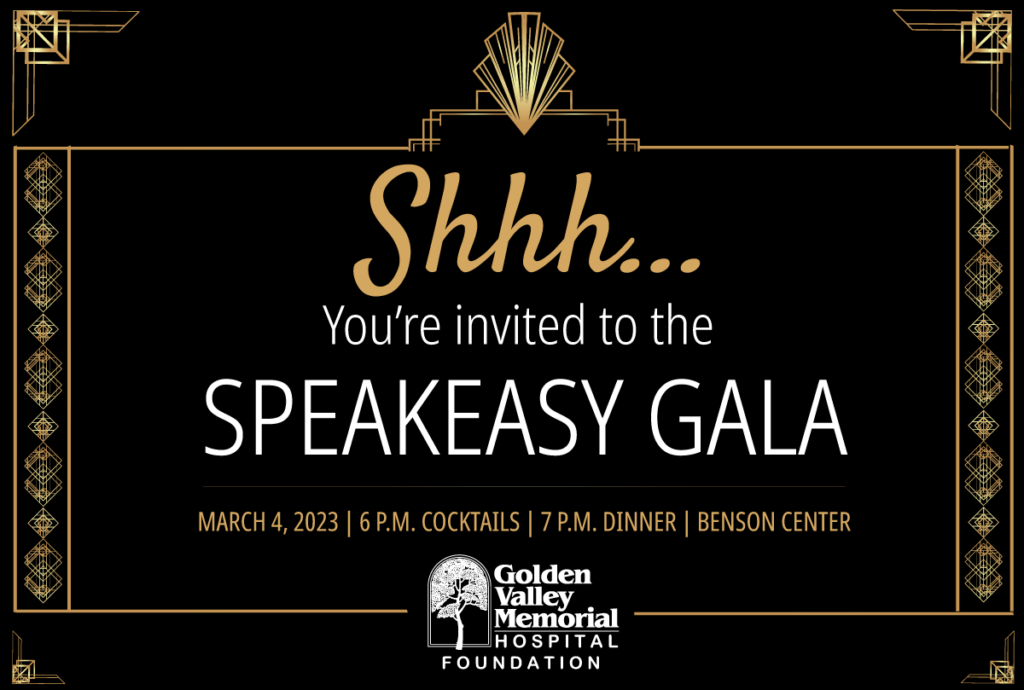 Your Generosity Provides Hope, Healing and a Golden Opportunity
When you give to the Golden Valley Memorial Hospital Foundation, you provide hope, healing and opportunities for yourself, your family, your friends and your community. Together, we will ensure the golden standard of care for everyone.
Gifts made to our foundation are used to improve patient comfort and care, help patients with equipment and supplies not covered by insurance or other means, and to purchase equipment to support diagnoses and recovery. The foundation also offers health-related matching grants to schools and community groups.
You can contribute through events, cash donations, memorials, appreciated stock, bequests through a will or trust, charitable remainder trusts, retirement accounts and pension plans, CDs, savings accounts, brokerage accounts, checking accounts with P.O.D. provisions, gift annuities, life insurance beneficiary and gifts of real estate. All gifts are welcome and make a difference.
One hundred percent of your gift will be used for the purpose you choose. Golden Valley Memorial Hospital Foundation is a 501(c)3 organization, so your donation is tax-deductible.
Contributors who have provided gifts of more than $1,000 are recognized on the donor wall in the main lobby of the hospital.